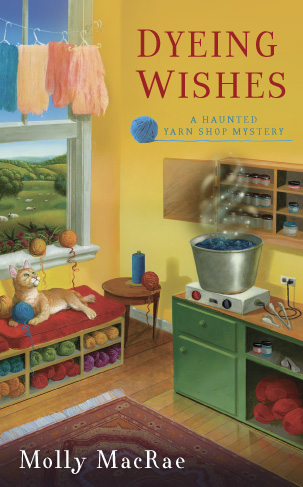 DYING WISHES
A HAUNTED YARN SHOP MYSTERY
coming in July 2013
Kath and her friends in TGIF - Thank Goodness it's
Fiber - visit Cloud Hollow Farm to learn the fine art
of dyeing . . .
Available for pre-order in paperback, e-book, or audio
from your locally-owned
independent bookstore
,
Amazon, or Barnes & Noble.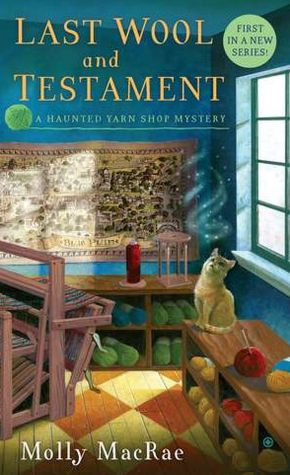 LAST WOOL and TESTAMENT
A HAUNTED YARN SHOP MYSTERY
Winner of the 2013 Lovey Award for
Best Paranormal / Sci-fi Novel
Suspense Magazine's Best of 2012
Salt Lake County Library
Kath Rutledge is about to learn the true meaning
of TGIF - Thank Goodness It's Fiber....
ďA great start to a new series! By weaving together
quirky characters, an interesting small town setting,
and a ghost with a mind of her own Molly MacRae
has created a clever yarn you donít want to end.Ē
~ Betty Hechtman, national bestselling
author of
Behind the Seams
.
Available in paperback, e-book, large print, and audio formats from
your locally-owned independent bookstore, Amazon, or Barnes & Noble,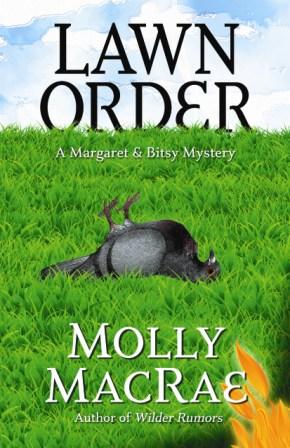 LAWN ORDER
A Margaret & Bitsy Mystery
It's a case of poisoned pigeons and southern sisters . . .
Available from your locally-owned independent
bookstore, Amazon, Barnes & Noble, or check
it out from your public library.
Click here to read the first chapter of Lawn Order.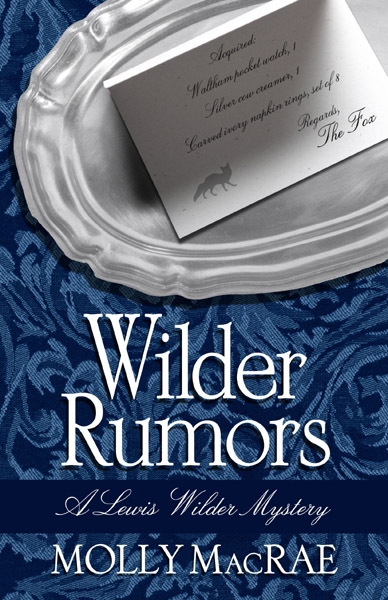 Wilder Rumors
A Lewis Wilder Mystery
. . . a shady museum curator, a small
Blue Ridge Mountain town, burglary,
rumors, and murder . . .
Look for Wilder Rumors at your public library.

Sorry to say, only the large print edition of

Wilder Rumors is currently available for sale.

Order it from Amazon or Barnes & Noble.
Bio
Wilder
Margaret & Bitsy
Links
Events
Mystery Cats
Contact
Author photo © Mike Thompson
Are you looking for my brother Andrew MacRae's website?
You can find me
at Killer Characters on the 23rd of each month,
at Amy Alessio's award-winning Vintage Cookbooks & Crafts blog
on the first Monday of each month,
or almost any day in the children's department
at the Champaign Public Library.
Free podcast
Listen to Margaret & Bitsy in "Fandango by Flashlight"
from the December 2005 issue of
Alfred Hitchcock Mystery Magazine.
Reviews for Lawn Order
"Murder with a dose of drollery . . . Margaret,
the independent-bookstore-owner-sleuth, entertains
us as much as Nero Wolf's smart aleck sidekick,
Archie Goodwin."
~ The Boston Globe
read the whole review here
"MacRae's witty first of a new cozy series."
~ Publisher's Weekly
read the whole review here
Interviews
on "Voices in Mystery" with host Nancy Carlson.
in "Smile Politely" Champaign-Urbana's online magazine
March 14, 2011 by Jeremiah Stanley