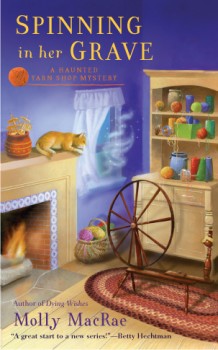 A HAUNTED YARN SHOP MYSTERY (Book 3)
Kath Rutledge is settling in as the owner of the Weaver's Cat, a fiber and fabric shop in Blue Plum, Tennessee. But nothing, not even the ghost haunting her shop, prepares her for the mystery that will leave the whole town spinning….
Available in paperback, e-book, or audio from your locally-owned independent bookstore, Amazon, or Barnes & Noble.