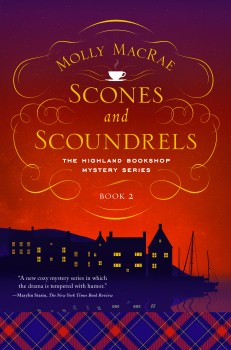 A HIGHLAND BOOKSHOP MYSTERY (Book 2) Coming in January 2018
Bringing together a body outside a pub, a visiting author determined to find the killer, and a murderously good batch of scones . . .
Available for pre-order in hardback, e-book, and audio from your locally-owned independent bookstore, Amazon, and Barnes & Noble.