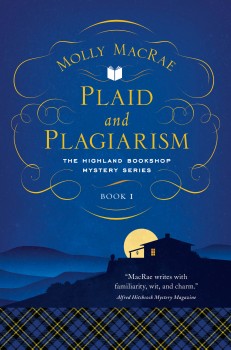 A HIGHLAND BOOKSHOP MYSTERY (Book 1)
Janet Marsh, her daughter, and two friends decide it's a dream come true and the chance of a lifetime to pool their money to buy and run a bookshop. The catch? The bookshop is in Inversgail, a small town on the west coast of Scotland. But it's a bookshop! In the Highlands! What could possibly go wrong with a plan like that?
First in a new mystery series from the bestselling author of the Haunted Yarn Shop Mysteries.
Available in hardback, e-book, and audio from your locally-owned independent bookstore,  Amazon, and Barnes & Noble.